13 January 2021 | 10:00 pm
Watch Now: Episode 10 of "Mister Flower 花花公子"
Watch on meWATCH: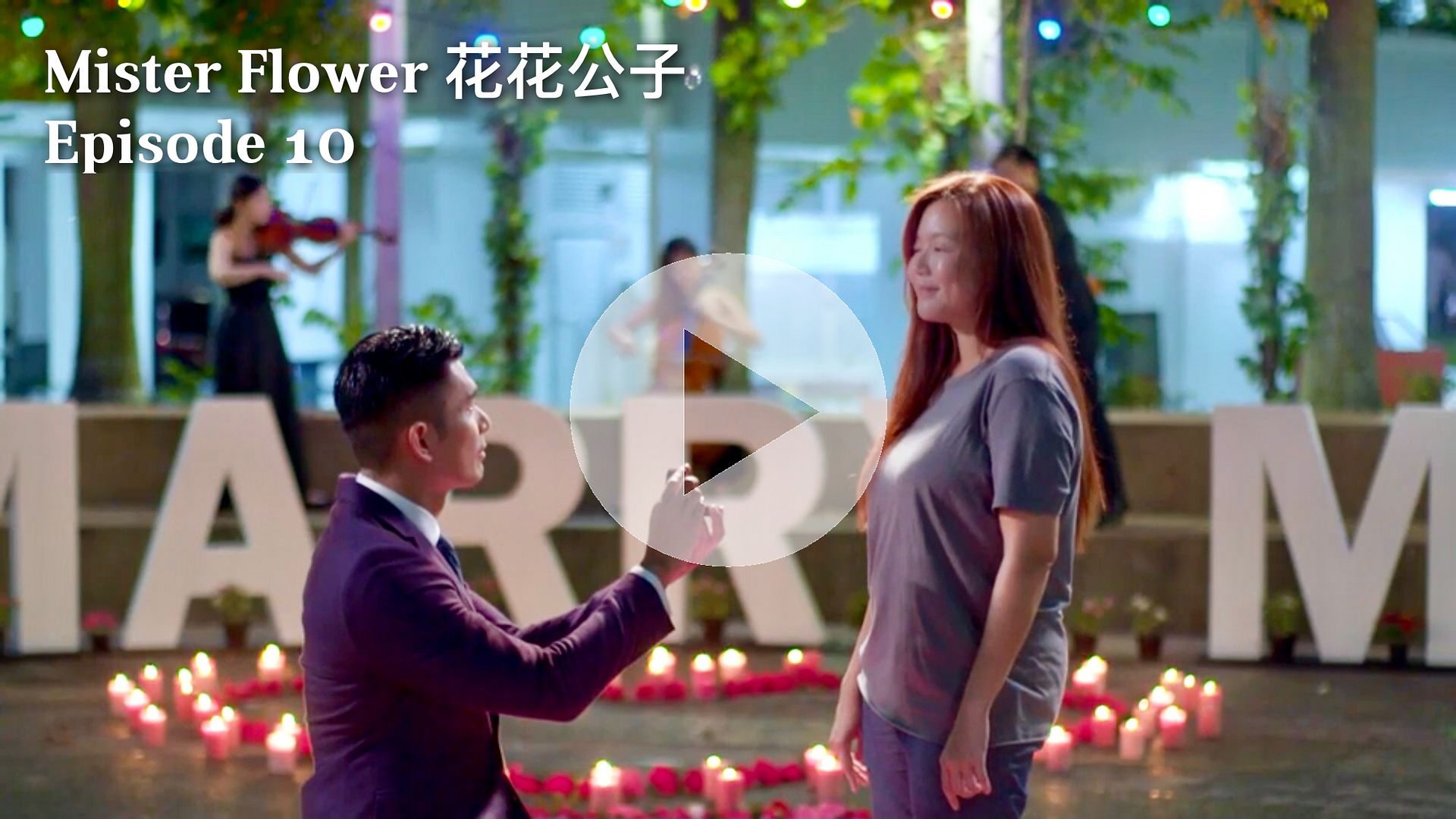 Watch on RBKD:
Mister Gao plans for a romantic wedding proposal for Hua Hua. To recover from the loss incurred from the bubble tea shop, she asks for a huge dowry. He readily agrees and brings her wedding gowns and jewellery shops. Being treated like a queen, she starts to feel guilty. Mister Gao's eyes lit up when he sees her in a wedding gown.
高公子高调浪漫地向花花求婚,花花为了拿回泡泡茶店的损失,狮子开大口要聘金,高公子爽快答应。高公子带花花去试婚纱和选购首饰,还转了大笔聘金给她,花花感觉自己像女王一样被服侍着,开始内疚。高公子看着穿上婚纱的花花,眼前一亮。
Click here if video doesn't play.
Videos may take a while to display initially but once they load, it would be fine.
—
To view all episodes online, please click here.
Let's continue to support Rui En!
Mister Flower 花花公子 is currently airing every weekday 9pm on Channel 8 until 27 January 2021.
Categorised in CH, EN, meWATCH, Mister Flower Catchup, Mister Flower 花花公子, Video.